Vail Mountain Coffee & Tea
23698 US Hwy 6&24
Minturn, CO 81645
https://www.vailcoffee.com/
(970) 306-7940

Facebook Page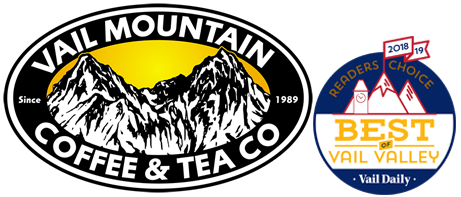 ---
Description
Situated at 8,000 feet, Vail Mountain Coffee & Tea is one of the highest altitude coffee roasters in the world. VMCT embraces traditional Northern Italian roasting techniques to produce premium, hand roasted small-batch coffees and employs modern machines for absolute precision and computerized control.
As atmospheric pressure decreases when elevation increases, roasting time and temperature calculations are made in accordance to the pyrolysis of the beans, the point at which the deep bound moisture in the coffee bean expands and vaporizes...
The roasting adjustments are similar to the adjustments made for baking at elevations above 3,000 feet. And as VMCT can roast at lower temperatures, they eliminate the problems of "scorched" and "baked" flavors other roasters frequently experience at lower elevations.
Given the altitude advantage, roasting over lower temperatures allows the sugars and carbohydrates in the coffee bean to caramelize very slowly; producing deep, rich flavor profiles without bitterness, even in the darkest of roasts.
The dry mountain air further minimizes moisture absorption by the freshly roasted bean as it cools and before it is packaged; allowing VMCT to deliver a fresher, longer lasting coffee to their consumers.
---
Vail Mountain Coffee & Tea Items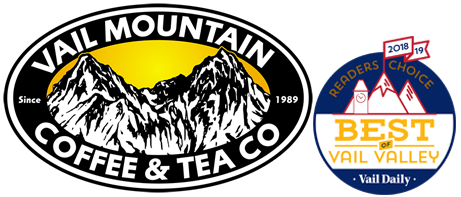 Retail Value: $20.00
Your Price: $15.00
Sold Out